Coming Attractions

Movies we are potentially getting

We Accept:Visa, Mastercard, Discover and American Express

The inspiring and unknown true story behind MercyMe's beloved, chart topping song that brings ultimate hope to so many is a gripping reminder of the power of true forgiveness.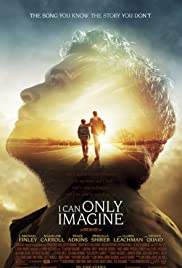 God's Not Dead: A Light in Darkness

PG

Pastor Dave (David A.R. White) responds to the unimaginable tragedy of having his church, located on the grounds of the local university, burned down.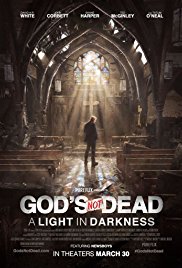 Animation, Adventure, Comedy

April 20

Garden gnomes, Gnomeo & Juliet, recruit renowned detective Sherlock Gnomes to investigate the mysterious disappearance of other garden ornaments.

Action, Adventure, Sci-Fi

April 20

Primatologist Davis Okoye shares an unshakable bond with George, the extraordinarily intelligent gorilla who has been in his care since birth. But a rogue genetic experiment gone awry transforms this gentle ape into a raging monster.

Avengers: Infinity War

Not Yet Rated

Action, Adventure, Fantasy

May 4

The Avengers and their allies must be willing to sacrifice all in an attempt to defeat the powerful Thanos before his blitz of devastation and ruin puts an end to the universe.